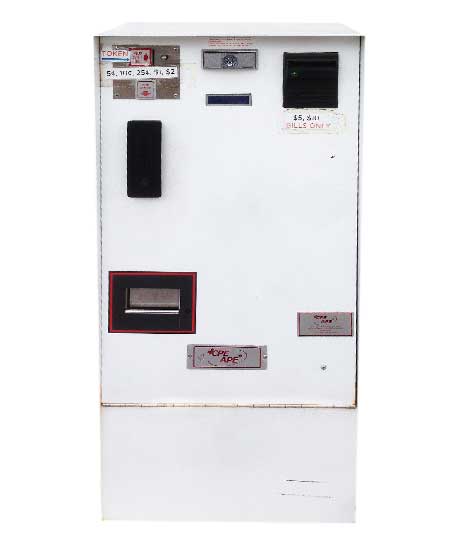 The CM-700 Pay In Lane Unit can be equipped with multiple payment Options such as Coin, Bill, Credit  Card, and Token acceptance.
It may be placed at the entry or exit of a parking facility. It is designed for revenue control applications where it is not feasible to employ a cashier even though transient traffic flow is present
Upon payment of a predetermined flat fee the CM700 automatically raises the barrier gate allowing entry or exit out of the parking facility and an optional Receipt may be printed. Any change required is quickly dispensed from self-loading change tubes. Ready to Operate 24 hours a day seven days a week.
Features:
Robust acceptors will accept all Canadian and USA currency
Change dispenser Coins from self replenishing high-capacity change tubes
10 gauge stainless steel cabinet
Access door is hinged and gasketed
Locking coin Vault
High security screw lock with protected cover locking bar
Gate lock out t0 prevent lost coins or tokens
Audit Counter for revenue tracking
A 150 WATT heater, thermostatically Controlled, is provided to maintain acceptable temperature and humidity levels within the Cabinet
Options:
Bill Aceptor
Credit Card Reader
Receipt Printer
Intercom substation
Face mounted Card reader