Last month Dov Gross and Chris Osmond travelled to Barbados to assist our local CPE rep Ryan Best install a new parking system at the Barbados Tourism Investment Car Park in Bridgetown. They had the opportunity to visit existing CPE sites on the beautiful island including Grantley Adams Int'l Airport and City Centre. Pictures below.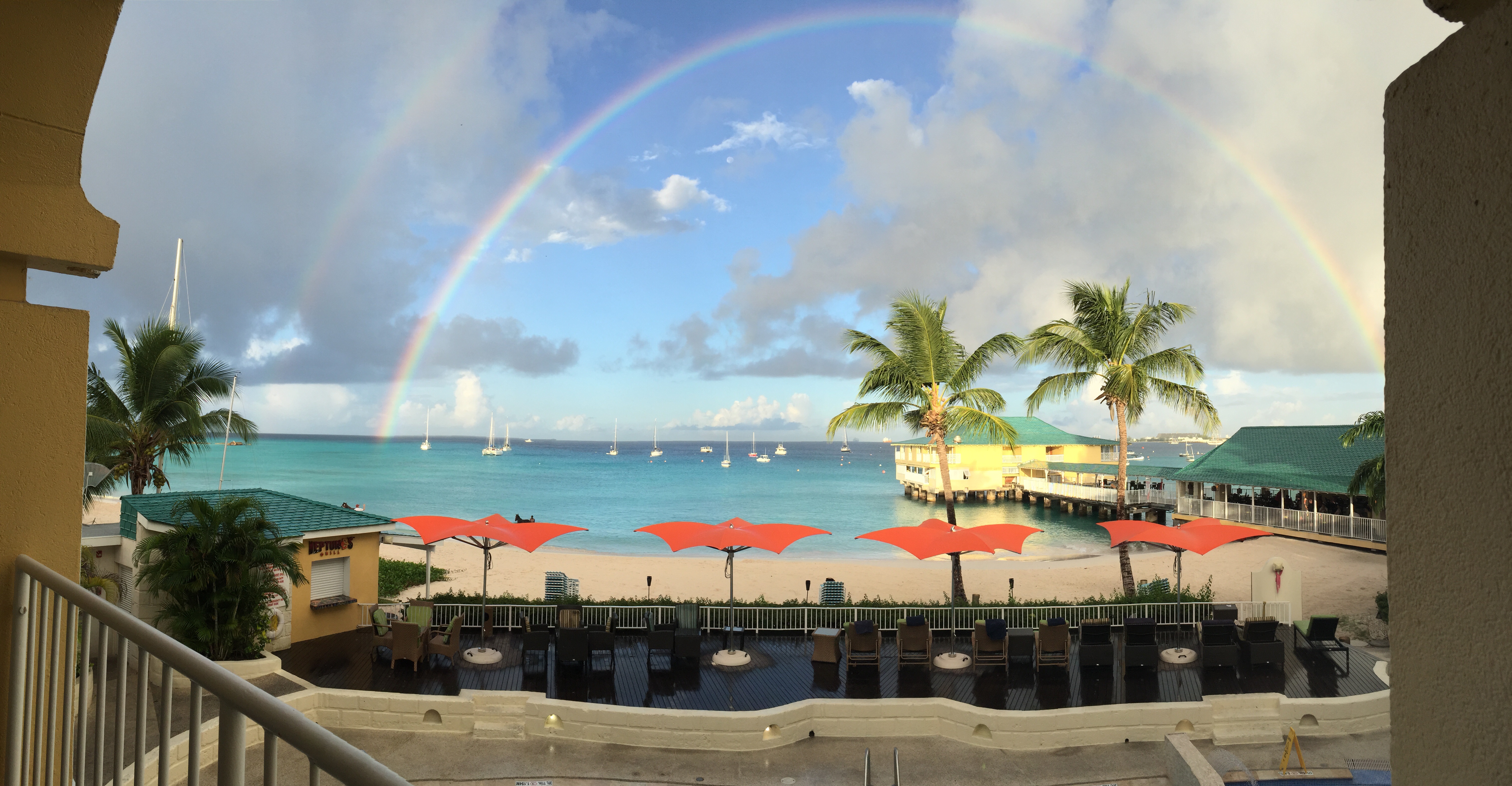 View from Hotel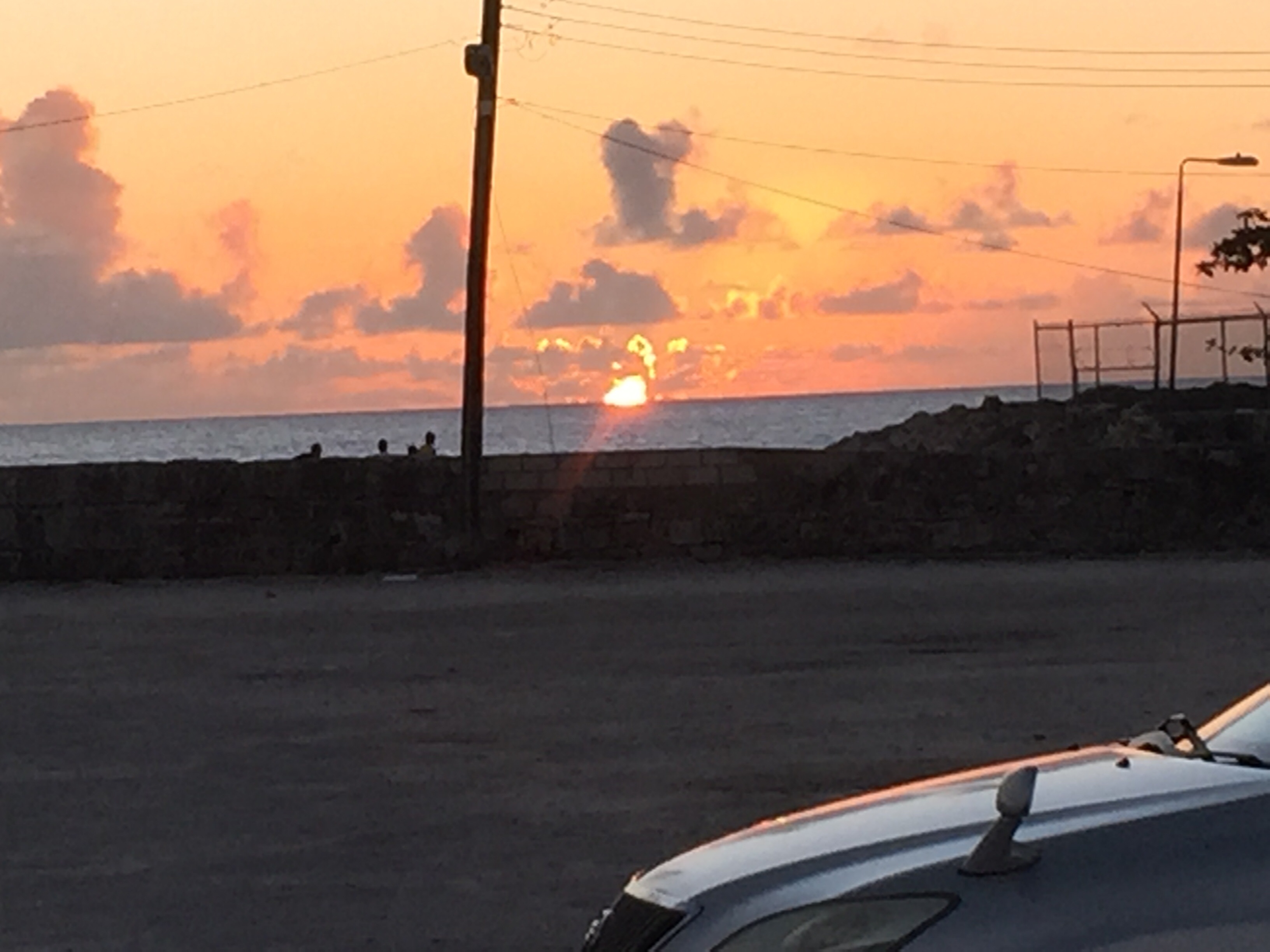 View from our worksite for the week (BTI Car Park)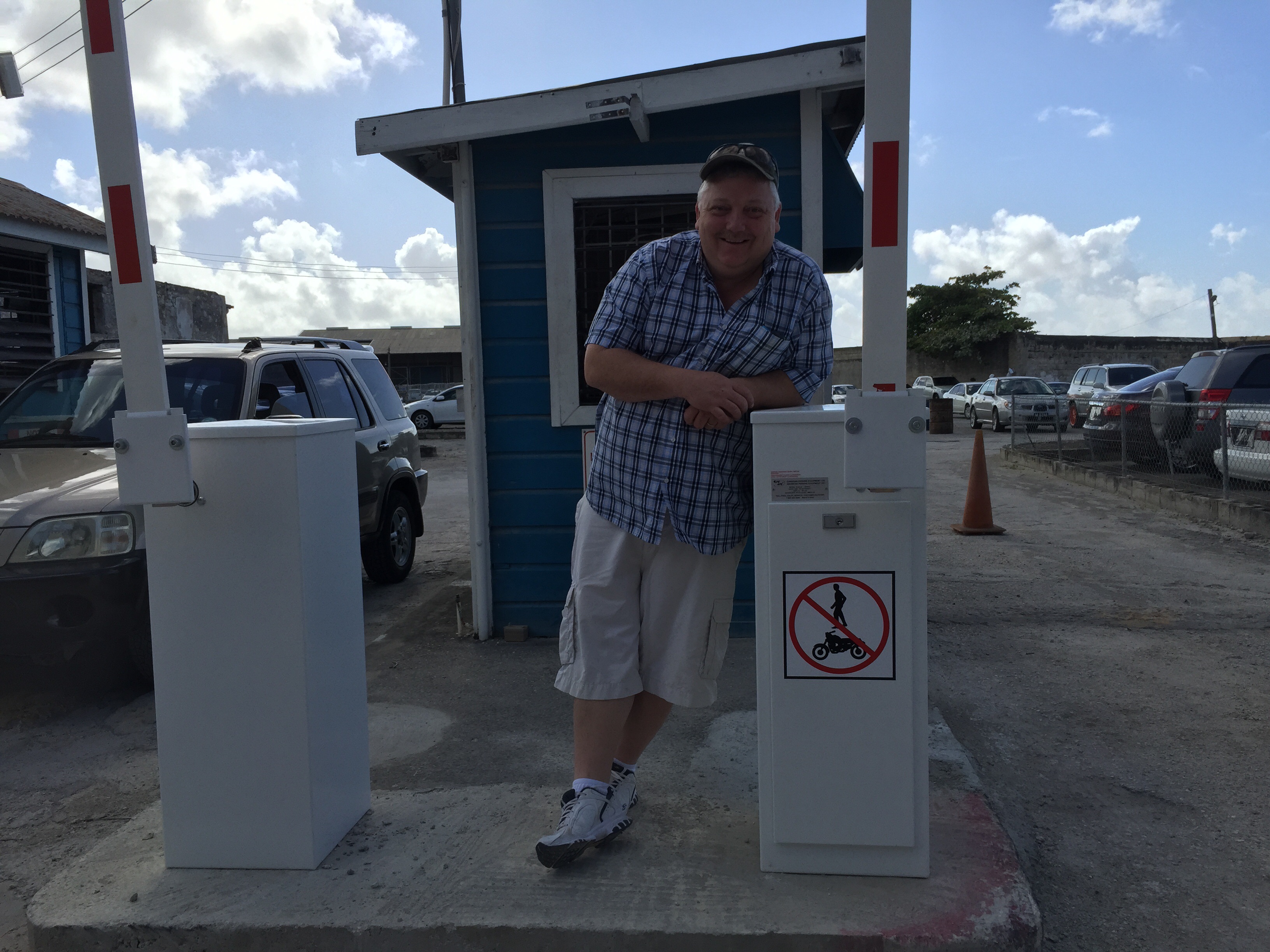 Chris Osmond at BTI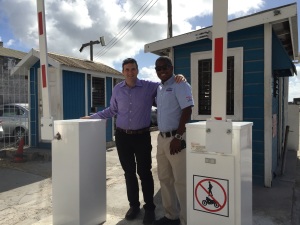 Dov and Ryan at BTI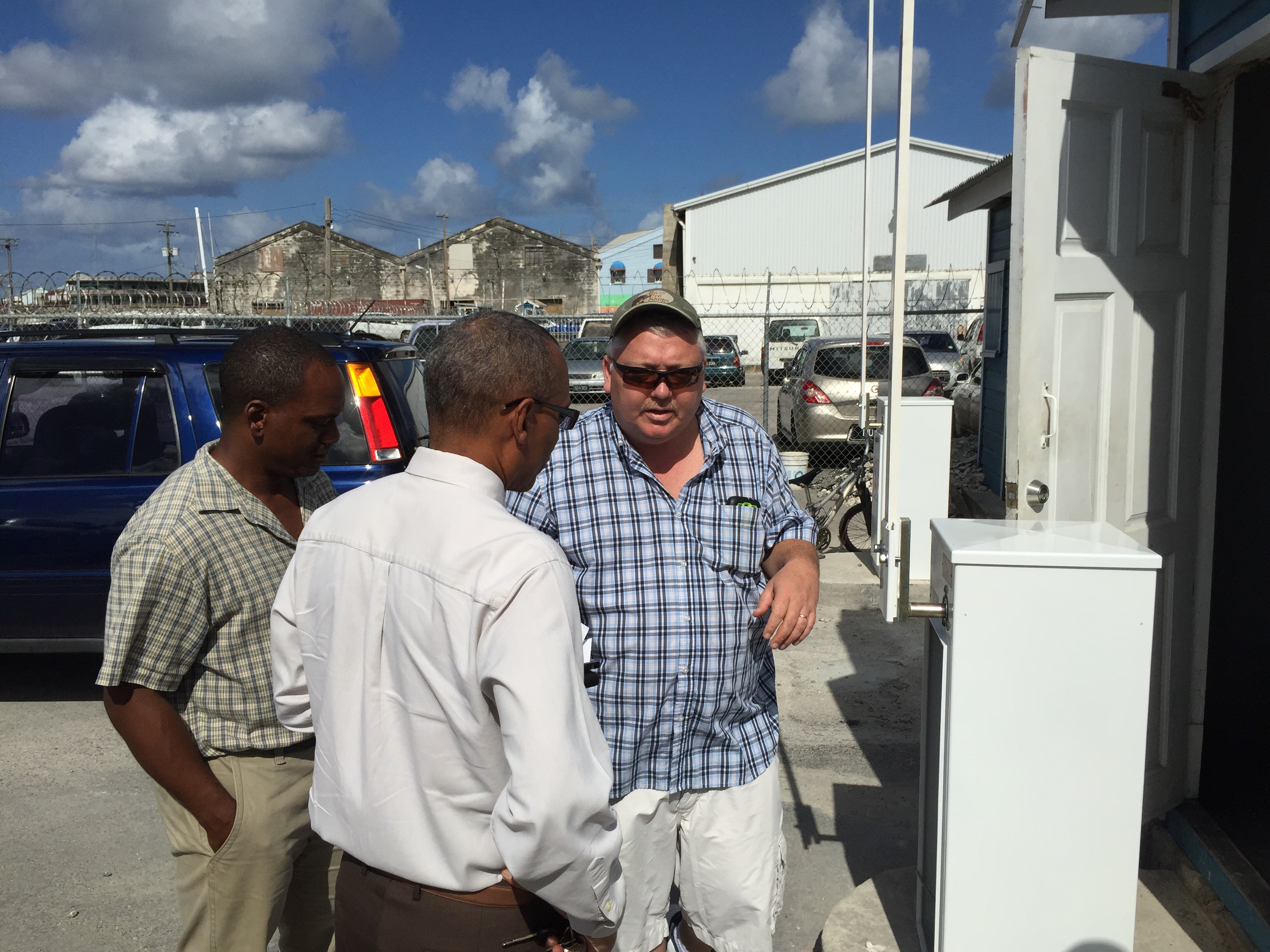 Chris training the BTI staff and brass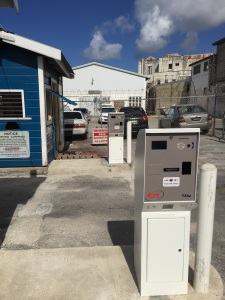 Entry Terminals at BTI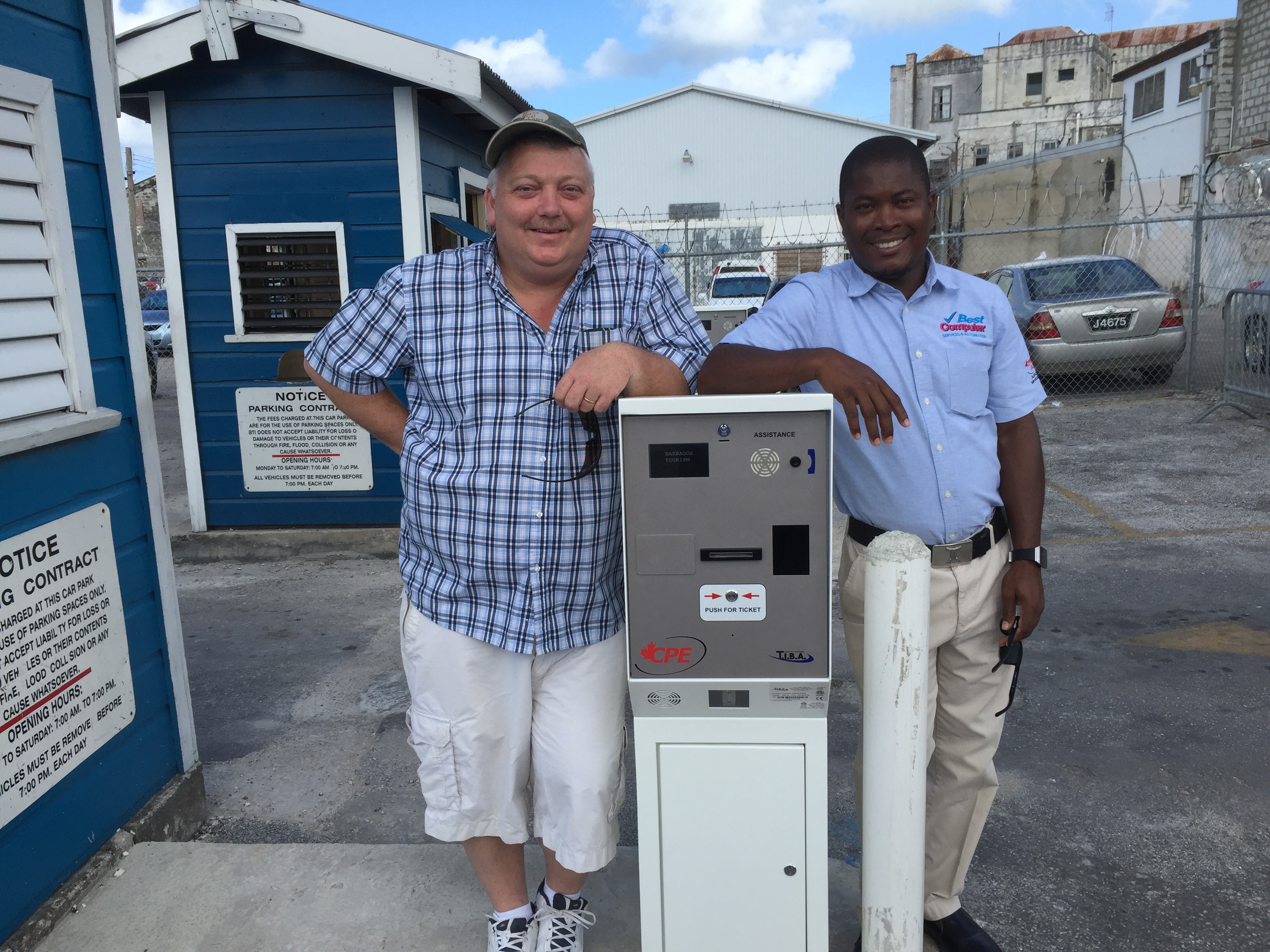 Chris and Ryan at BTI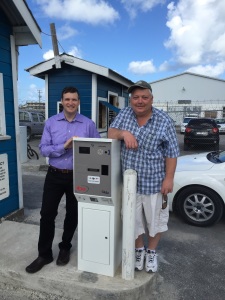 Chris and Dov at BTI – Job Complete!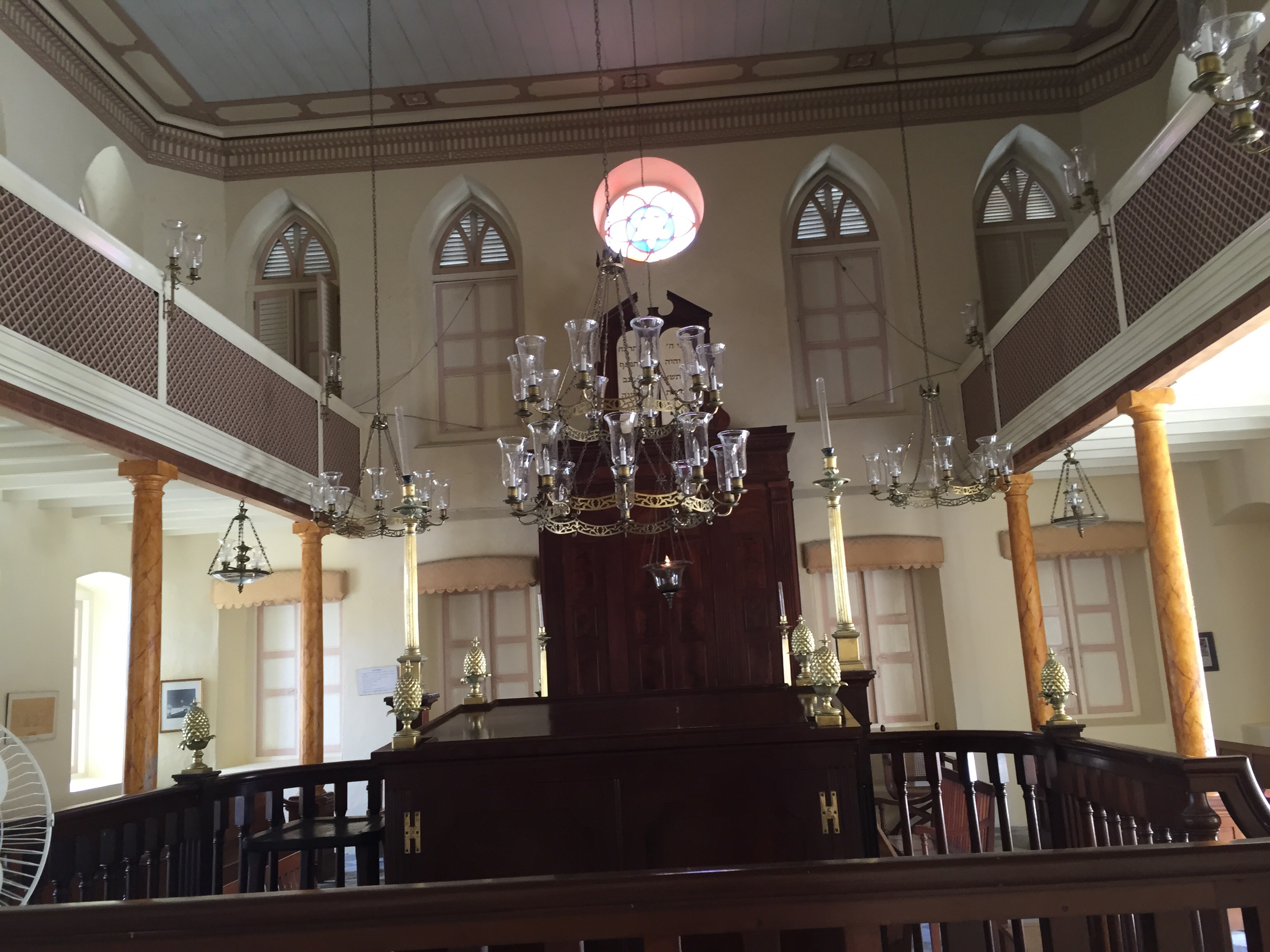 Nidche Israel Synagogue – Oldest synagogue in Western Hemisphere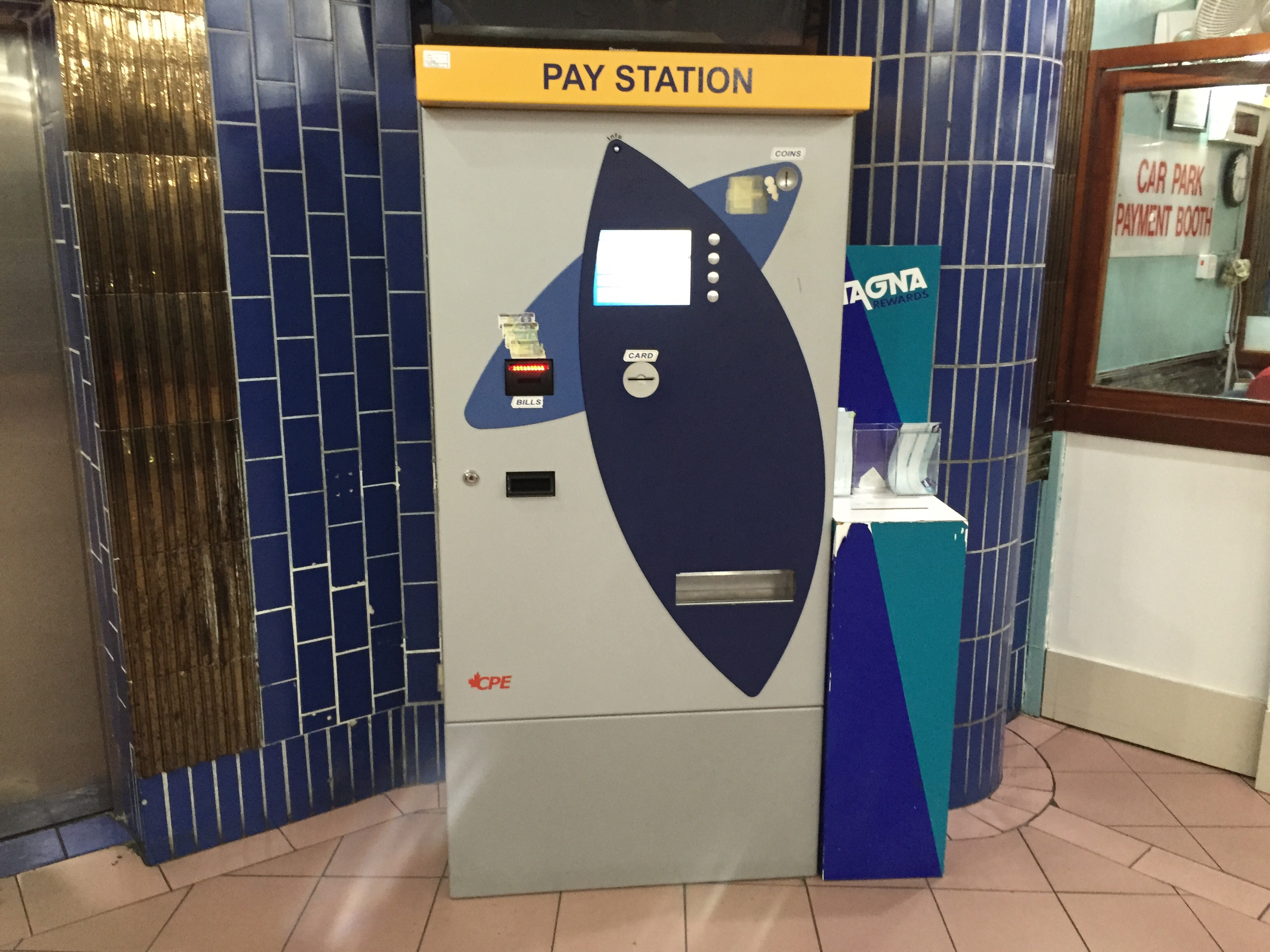 CPE Paystation at City Centre Shopping Mall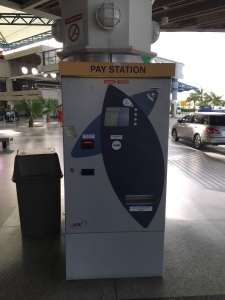 CPE Paystation at Grantley Adams Int'l Airport
Social Share